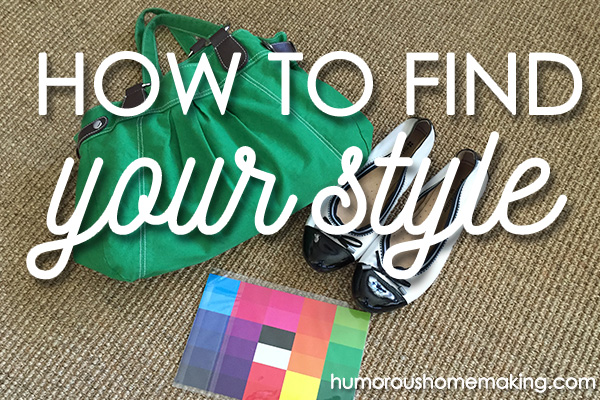 Part of home management includes managing the family clothing budget. For many of us, that can go to pot pretty quickly.
I am coming clean – I confess! I used to be HORRIBLE at this part of home management.
I never knew what to buy for myself. For my kids, I had knocked this out of the park (consignment, yes please!) but for myself I was trying to hit the broad side of a barn…and missing. (Myself, being the barn.)
When it came to fashion, I was totally clueless.  I have to text my friend Erinn and say "what are those things called that you wear under dresses?" Answer = leggings.
I never felt pretty or fashionable…ever. I felt like an imposter walking around in someone else's clothing.
But can I tell you something else? It's really important to me for me to look nice and feel pretty. I represent this family. If I walk around looking like a dump, that's not a good representation of our home.
Enter, Crystal from Money Saving Mom. She told me that she thought I would enjoy going through the Dressing Your Truth® ecourse. And since she's a frugal mama like me, I decided to give it a go.
The Dressing Your Truth profiling course is FREE. You watch a series of videos about personalities and body characteristics to find your "type."
I'm a Type 4 woman.
At first, I mistyped myself. I chose the answers of things other people expected of me and how I thought others viewed me, instead of thinking about how I really was.
And since coming into my own style and way of dress, I've seen a big change in me. And others have mentioned the same change. "Wow! You look so pretty today!"
I finally feel pretty. I finally know what I should be wearing and what colors are best for my personality. And I'm owning it.
After the FREE profiling course, you'll be asked to sign up for the Dressing Your Truth course. I've been given a special code that makes the course only $99 for you.
HOLY COW?! $99?! Are you insane??
In the membrane.
You think $99 is a lot. I agree. It is. Can I tell you something else?
I spent WAY, WAY more than $99 over the course of the years buying tons of clothing that didn't suit me. That I didn't like. That made me look frumpy.
I think of it as an investment in the future of your clothing budget. But, as with everything else, if it's not in the budget, you obviously shouldn't be doing it.
But, go ahead and take the free profiling and see what you think. It can't hurt. Also, make sure to check out You Tube for some great testimonial videos and some more information.
In the next post, I'm going to be telling you about how this course has changed things for me.  Hint, I've kicked out the gray in my life.
***Note: I received the ecourse in exchange for this honest and cliché riddled posting. All opinions are my own, as usual. You should know that by now!***