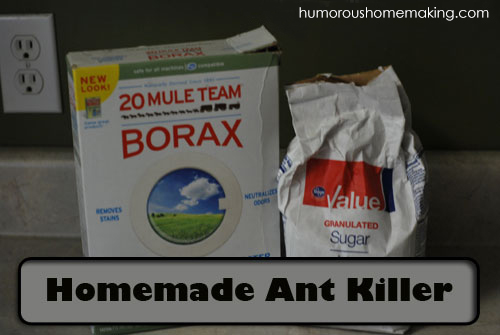 Ants give me the heebie jeebies. We never had problems with ants inside until last year. I called Barry at work in a panic. "WE HAVE ANTS! COME HOME NOW!" Of course, he didn't. We used a recipe for homemade Terro that we found on the internet. My mom uses Terro for ants, so I was familiar with it. My Annie was still a babe in arms so we didn't worry about the Borax then. Now she is running around everywhere so we have to be more careful. We don't want chemicals in our home, so we made another concoction from stuff we had here to get rid of the little devils. Well…..it didn't work. Everything I tried was a dud. The ants were still here – I still had the heebie jeebies, so I wanted to go back to the Terro. To make your own Terro-like ant killer, you need borax, sugar, and water. That's it.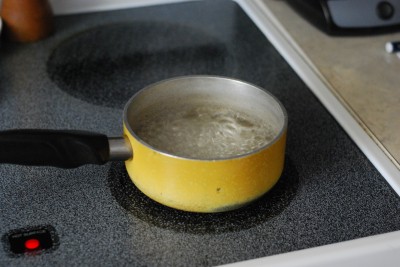 Combine 1 cup of sugar, 1 tablespoon of Borax, and ½ cup of water in a saucepan. Bring to a boil and boil for three minutes. Let it cool completely. It will thicken as it cools.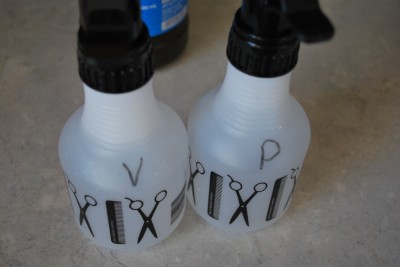 Before you put this ant killer mixture down, you need to clean the ant area with something. I used white vinegar because I use it to clean my entire house. It's safe – it's effective – it makes me want pickles. You need to clean it because ant's leave a trail. The trail says "Hey! Come over to this lady's house! She's a great cook and her kid is messy!"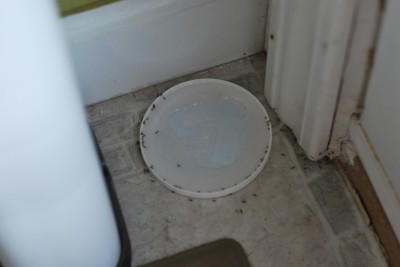 Take the cooled ant killer mixture and put it into jar lids – short so that the ants can crawl over the side. It also needs to be in a lid so it's portable.  Place the lid where you know the ants are. They will eat the stuff, take it back to the queen and they'll die. It won't be instantly, it might take a day or two. This isn't a microwaved ant killing method.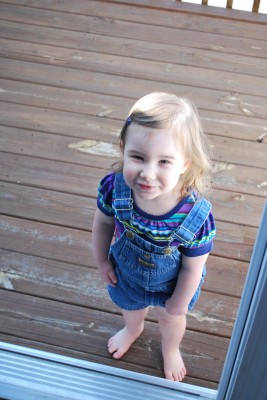 Borax is NOT child or pet friendly. The FDA says Borax is safe, unless ingested in LARGE amounts. So, please wash your pan with hot water and soap – and don't serve Borax for dinner.  But, I know this method works…and ants give me the heebie jeebies – did I tell you that? So, I put the mixture down when I knew we were going to be gone all day with Dottie. Then we came home and put Annie to bed and kept the dog upstairs. The next day I pulled it up and then put it down again during her nap (Dottie upstairs) taking it up when she was awake. That night, we put it down again. Presto! It worked! Don't mess with me, ants.
For daily tips and frugal fun, you can follow me on Instagram @stacymakescents.
Testimonials:
I know this works! Every spring, I mix up a batch of "Auntie Val's Bug Juice" using the same ingredients and put it in empty yogurt containers near our doors, both inside and outside. Within a few days, ants are gone!  –Valerie
We live in an area that is infested with sugar ants. From the very first summer we moved in, we had a huge problem. They were everywhere. We've tried expensive sprays, those ant baits, powders, bay leaves, everything and nothing worked. Every spring they just kept coming back and we just dealt with them until the fall. Stacy told me about the terro ant bait she had been using. I gave it a shot and we are ant free. I decided not to even wait on them this year. I've already made it and have them set up where I know the ants come into the house. Thank you Stacy!  –Amanda from Spinning Yarns and Other Things
A review at Pocket Pause.
Tip from reader Pat Jarvis:
My son came up with a good idea for distributing the Borax/sugar ant bait. Put the prepared "syrup" in an empty soda pop can, lay it on its side with the opening at the ground. The dogs and other animals can't get to it. Little kids might still be a problem, as they are with a lot of things and need to be watched, but at least I won't poison the animals. If it's windy they will blow away (we get a lot of wind), so I just dented them in and put a rock on top. The weight of the syrup in the can seems to keep them laying on the right side.