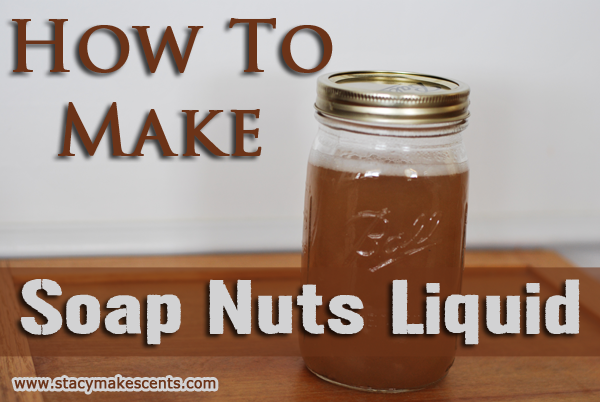 Yay! Y'all asked for more videos and I've finally delivered. 🙂 It's a miracle that I figured this out without injuring myself. Anyway, here is my post on how to make soap nuts liquid. It's very easy and VERY frugal.
Here is my original post on Soap Nuts just in case you missed it. You guys were really interested in them – and I'll just tell you again…they rock and I love them.
In the video I said I would tell you here in print how to preserve the liquid if you want to do that – I prefer to make smaller batches. The liquid can spoil (I'm not exactly sure how long before that would happen because I use it quickly) so either make smaller batches or preserve it.
It can be frozen in ice cube trays if desired – you will use 2 ice cubes per load.
You can find the instructions for canning the soap nuts mixture at BuySoapNuts.com
Uses for Soap Nuts Liquid:
–Laundry detergent: I use 2-3 tablespoons per load. You will use half of that for a HE washer
-Shampoo: use liberally as desired
-Dog Shampoo: use liberally as desired when you get the dog to stand still
–Foam Soap: just put this liquid directly in your foaming container
-Mosquito repellent: spray directly on skin (child safe)
-All purpose cleaner: add essential oils as desired or use plain (spray bottle)
-Spot cleaner
–Dishwasher detergent: fill dispenser with soap nuts liquid. Use white vinegar as a rinse aid
-Bad attitude spray: okay, so not really or I would be a millionaire
*Note: Soap Nuts are compostable