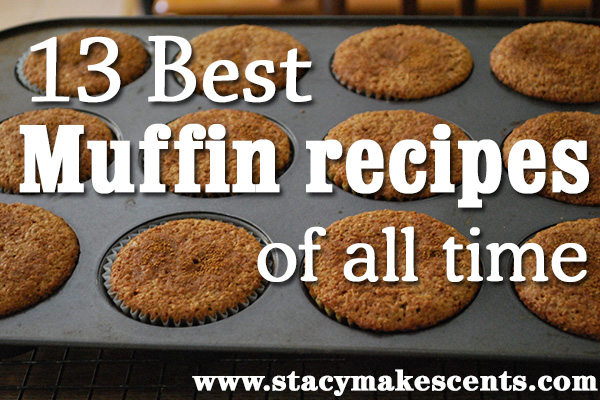 Let's be honest here. Muffins are just a way to get more butter into our bodies. We can't just sit around eating spoonfuls of butter without looking like lunatics. But, smear that butter on a muffin? Totally acceptable!
I love a GOOD muffin. I make muffins at least once a week for breakfast and sometimes more often so that I can offer them as snacks to the kids. If you follow me on Instagram, you know that they top my baking list and show up often. I like to use Trina Holden's hashtag #buttervehicle as much as humanly possible.
Notice my emphasis on GOOD. Nasty muffins are just…nasty. Not even worth the butter you might waste on them. Boycott nasty muffins!
What makes a nasty muffin?
Dry
No butter
Dry
No butter
That about sums it up.
Also, making muffins is much more enjoyable when you use a USA Muffin Pan. Because the muffins don't stick. Ever. DON'T STICK, I SAID!
So, since I make a ton of muffins, you'd think I would know the bestest ones to make, wouldn't you? Well, my dear…you're right! I consider myself a muffin connoisseur. Don't you love it when you're right?
Behold! My list of favorite muffins. You're welcome.
Also, please note – all muffins should be consumed with slabs of butter. Otherwise, you're doing them a grand disservice. Amen.
The 13 Best Muffin Recipes of All Time
What's your favorite muffin recipe?