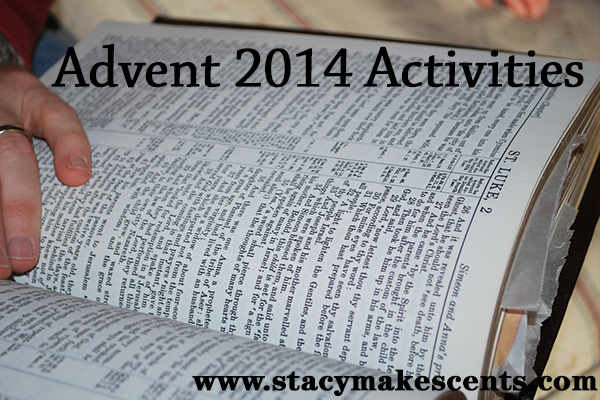 It's that time of year again! Advent and all the Advent activities are upon us – which is strange, because I feel like it was just Easter yesterday. You know you're starting to age when you start saying, "Man, where did the time go?" You never hear a teenager or a 20-something say that, do ya?
Celebrating Advent together is something our family looks forward to every year. As Annie (5) gets older, it has become even more fun because she's able to participate a lot more – and Andy (2) will be active with us this year too!
Make sure you check out our Advent posts from prior years to see what calendar we use and to see other photos to get some great ideas. Most of our activities stick around from year to year as we find what really works for us.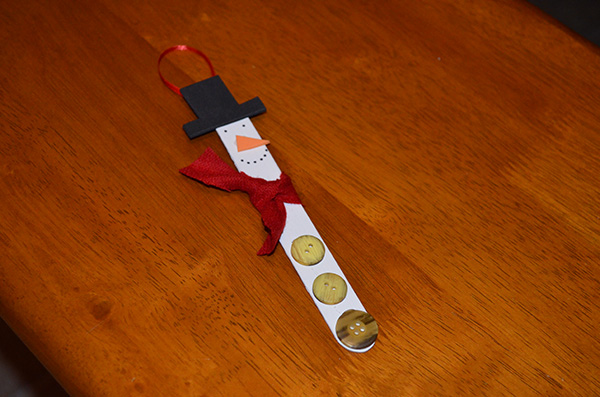 Now – I've got these activities dated…but let's get serious here. We all know life gets in the way – kids get sick – there is poop to deal with – crazy family members schedule things at the last minute just to mess with your head. So, we almost always end up moving some things around – that's why it's important to make sure you have a few activities that are really fun but don't take much time.
I will be posting a picture from our Advent activities each night on Instagram (stacymakescents) and Facebook if you want to follow along and see what we've glued together…besides our fingers.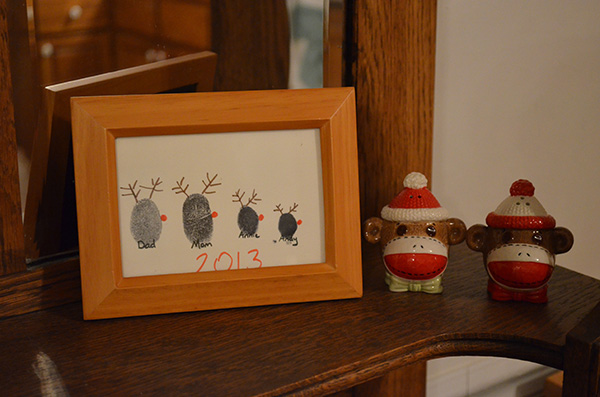 Decorate Christmas Tree – December 1
Christmas Interview – December 2 (a list of questions to ask Annie and Andy and repeat each year to see how they have changed.)
Fridge Snowman – December 3
Game night – December 4
Watch Elf – December 5
Barter Theatre to see Jingle All The Way – December 6
Shoebox online – December 7
Candlelight dinner – December 8
Gingerbread house – December 9
Family Fingerprint Reindeer – December 10
Homemade Hot Cocoa/Eggnog – December 11
Blessing another family (families) – December 12
Cracker Barrel and yearly ornament – December 13
Wooden Snowman – December 14
Finish Christmas cards – December 15
Homemade cookies – December 16
Homemade ornaments  (snowflakes) – December 17
Story of St. Nicholas– December 18
A Muppet Christmas Carol (on Netflix) – December 19
Food pantry donation – December 20
Car ride to see Christmas lights – December 21
Nativities – December 22
Candy (turtles) – December 23
Read Luke 2 from the family Bible – December 24