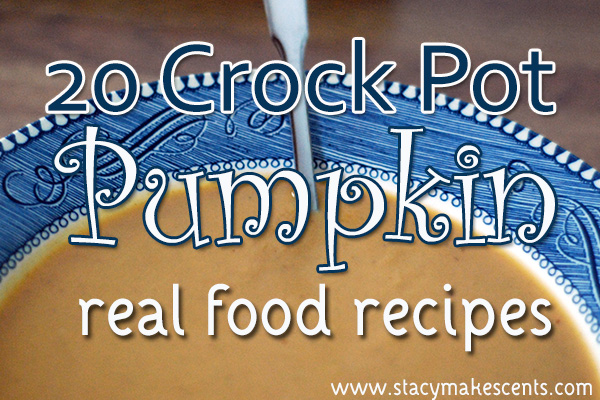 There's something about turning leaves and crisp mornings that makes a feller want to make something pumpkin. Or maybe it's just the fact that everyone else is doing it and it's all over Pinterest so we get the subliminal message of:
THOU SHALL MAKE PUMPKIN FOODS
What is it with pumpkin anyway? Restaurants are all over it  – ranging from Pumpkin Lattes to Pumpkin Milkshakes to Pumpkin Pancakes.
In just yet another area of life, I feel like a rebel. Because can I confess something? I'm just "okay" with pumpkin. I don't scream and jump up and down when Pumpkin Spice coffee is back in the store. I can eat pumpkin any time of year, but I'm not cuckoo over it. 
However, even I can't deny that something about pumpkin combined with spices makes me want to put on wooly socks and flannel pajamas.
So, in honor of the season, I compiled a list of 20 pumpkin crock pot recipes…with real food in them. Because I noticed that sometimes those can be hard to find.
And maybe, just maybe, I made this list because it fills a void that I have to be always making lists. Either one.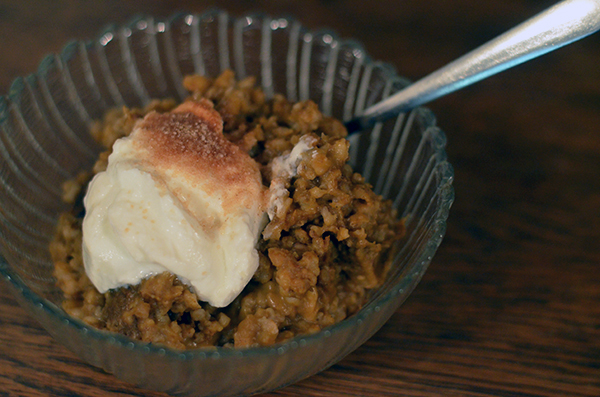 What's your favorite pumpkin recipe?