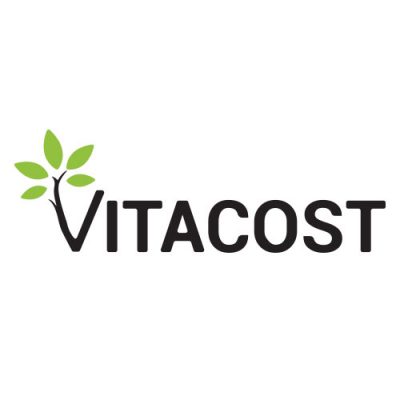 Today I want to share with y'all why I use Vitacost for better deals. But I need to warn you…
I am not a saleswoman.
Nothing I dislike more than trying to sell things. I was never good at it in school, especially when it came to selling Girl Scout cookies or those candy bars. Why? Because I've been cheap since birth. It's really hard selling $1 candy bar when you wouldn't DARE pay that yourself. "Excuse me, would you be interested in buying this overpriced candy bar that you could get cheaper at Family Dollar?" That just doesn't work.
Also, I worry that I'll tell someone to buy something they will end up hating it and in turn will also end up hating me. It's a natural circle. You can rest assured that if I tell you about a product on here that I like, it's something that I use and that I really like. I won't try to ever sell you something that I don't use or don't like…the natural circle of hate, remember?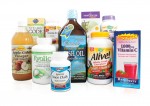 Now that I've gotten that out of the way, I'm ready to tell you about something that I've been using and LOVING. Recently, I've been ordering several things from a website called Vitacost. They offer products that are 30-70% below retail price…I don't know how they do it, but they do it. What do they sell? Vitamins, foods, baking and cooking essentials, medications, etc. If you're buying it online at Amazon or from a natural foods store, you should try checking Vitacost to see how much cheaper they are.
Y'all need to check out Vitacost for better deals.
Since I use this store and I KNOW it's cheaper on most things, I felt like I should also pass that information along to you. It's how I've been able to buy a lot of the herbs, cooking oils, vitamins, and more that we're using now.
They are a great company and they have fabulous customer service. I'm tickled pink every time I get my order from them…plus, they use this sticky bubble wrap that keeps my kids occupied for a long time. Thank you, Vitacost!
Something that usually bothers me about buying things online is the OUTRAGEOUS shipping costs that some companies charge. No thanks, dude. But, at Vitacost you pay $4.99 for shipping in the US and if your order is over $49, you get FREE shipping. Free makes me happy – very happy.
I love sharing places with you guys to find good prices on top quality products. I have to share places to find good deals – that's my job.  😉 Make sure you head over to their website today and start shopping Vitacost for better deals!
SaveSave
SaveSave