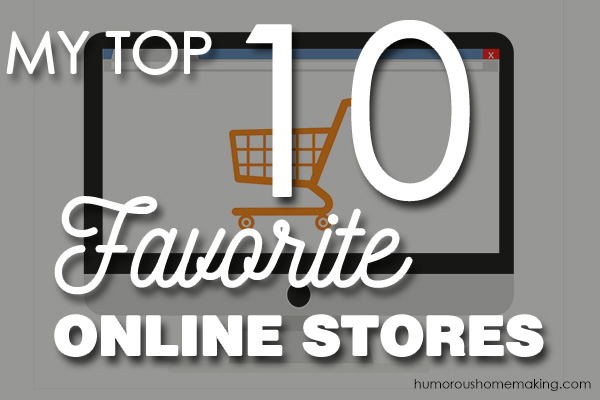 One thing you should know about me…
I don't really like to shop in actual stores.
Unless it's Aldi or Target Dollar Spot – or basically any grocery store – I'd rather shop online. Which means I do a lot of shopping online…a LOT! Anytime I don't have to load all four kids in the car and then into the store – I am all about it!  If I can buy things online and have them delivered to my front door – I am winning. But there are a few that are my favorites, and probably 90% of what I buy comes from these places.
That said, I shop at way more online stores than this! But I do realize I can't bore y'all with my list of 2,000 online stores I love. LOL. So with no further delay, here are my top 10 favorite online stores. This actually began as a Facebook Live video, so if you prefer to watch the video, you can check that out here:
Well…there you have it – my top 10 favorite online stores. And I am officially an online shopper, and I bet a lot of you are as well.
What are your favorite places to shop online?