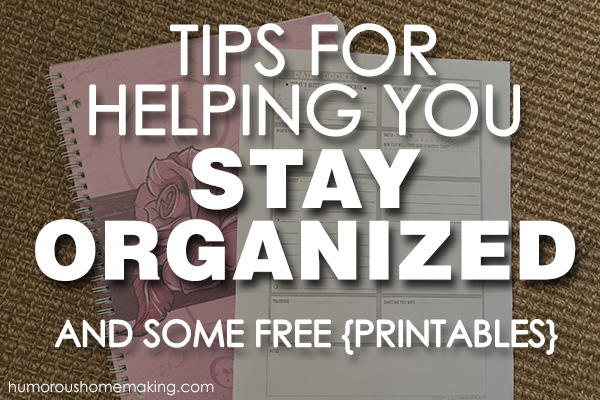 I don't get the planner trend going on right now. I tried…it made my head hurt.
I want to stay organized, but I don't understand special stickers and wash taped dates. You people and your washitapeness…I don't get it.
But, if that's your jam man…cool. Go forth and tape!
However, maybe you're like me…and you need something simple and straightforward and you don't have extra room in your purse for a special planner you take when you leave the house.
You want something EASY. Because, EASY you can do.
Because I'm all about that ease, bout that ease, no stickers.
Here are some planning and organizing resources that I have for you. I hope they help keep your life sane and help you remember when to shave and clean makeup brushes (you'll have to watch the video at the bottom to get that).
3 Options for Staying Organized
Brownline Desk Planner/Calendar
I've been using this Brownline planner for a few years and I like it. I like it because it's easy to use. It's not $$$$.
It's a full letter sized sheet for each side – and I like stuff I can actually read without a microscope.
This can also double as a "diary" for you. You can write down when things happen then keep your calendars for those times when you want to look back and see what went down and when your oldest lost her first tooth.
Confident Mom Planner/Calendar
This freebie will make your life a lot easier. Each week has its own sheet and it includes tasks for you to do each day. It's for those of us with mommy brain who can't remember to do certain things….like, dust.
It's a full year for free. It's made in color, but you can save money by printing in black and white. Or you could take it to a local print shop to get a good deal on printing – they might even bind it for you.
Please note, there is an option to purchase extras for this calendar, but if you sign up for her emails you get the free calendar, no purchase necessary.
The Daily Docket
This little gem is from The Art of Simple. She has several freebie printables to help you around the house and all of them have been helpful for me. Mostly I use the Daily Docket 2.0.
To save some cash, after you've printed and used it on one side of the paper, use the blank side to print another one. Boom.
What printables do you use for home management?
---