I'm really enjoying this series and I hope you are too! I can't believe it's day four already. Don't miss the other installments: Part One, Part Two, and Part Three.
My husband and I have done a Dave Ramsey class and before kids we were able to keep our food budget pretty low.  We set some financial goals for the year and want to buckle down again.  We are going back to envelope system and we need a realistic amount for groceries and budgeting tips you may have.  We are a family of four and our kids are 4 & 5. My husband usually takes lunch to work and I'm at home with our girls.  Our situation is very difficult. We have a child with sensory disorder, skin sensitivity and three of us have food allergies: soybean of all type even soy lecithin, dairy of all kinds, walnut (which means all tree nuts since they are all processed together unless labeled otherwise), and our 5 yr old has neurological issues and we have to keep all preservatives and nitrates out of our diet and stick to organics.  We keep our house fragrance free and have to use non-irritating cleaning products, soaps and shampoos.  It has had positive health impacts on all of us but is killing our budget.  I have to make most everything from scratch and have started using organic meats to get away from GMO's.  We've found our monthly spending on groceries to range from $800 – $1100 depending on what I make and if I have to resupply.
             Any tips on other places to save in our budget or grace for my Dave Ramsey guilt when at the checkout would be appreciated.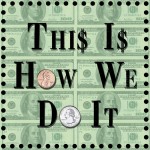 Oh honey, there is no need to have Dave Ramsey guilt. 😀  Tell that guilt to hit the road, Jack. You're doing the best you can to take care of your family and I know it's a HARD job in your situation. I have a few friends who have children with dietary restrictions, so I know this road can be very expensive. First off, the fact that you make your items from scratch is a big help to your budget. Making items instead of buying pre-made stuff (especially organics) will save you a pretty penny.
A great deal matching and coupon website that most people don't know about is Organic Deals  – and I love it! You'll get a daily email from this website (when you sign up) alerting you to great organic deals to be found…..around the web and at actual stores. I've found some really awesome deals this way on foods that I normally wouldn't buy because of the expense.
When it comes to a budget, you base it on what is important to you. Obviously, food is very important to your family – therefore, you're going to spend more money there. If you need the extra money, budget it. You shouldn't feel guilty for spending more than Mrs. Jones down the street, because it's a necessity for your family. Sit down with your husband and take a good look at your budget and what you're spending where – is there something you could cut out to make extra room for grocery money? Maybe get rid of cable; maybe you could cut out the land line and only use cell phones. Perhaps you could pick up a babysitting job one day per week for extra grocery money. Don't skimp on food for your family. If you need $800, you need $800 – you just have to cut out the extras somewhere else. And please, email me anytime you need help!
My kitchen cabinets are exploding with perfectly good usable stuff.  A LOT of stuff, plastic stuff.  I don't want to waste stuff .  So, what do you do to maintain a balance and also not waste while keeping "stuff" at a manageable level. Have you noticed that excessive accumulated "stuff" has chaos attached to it? I get such a sense of peace when things are set right.  I just don't know how to get there. Stuff seems to follow me home!  So I would love to hear some of your great ideas for handling this.  What do you do?
Ahhh, what an excellent question for me at this point in my life. 😀  As you know, we've recently put our home on the market. Because of this, we've had to stage our home – which means, "get rid of all the crap." And honey, I had a TON of crap! How does one accumulate so much stuff? It's astounding. Stuff can quickly take over our life…..and it's sad. It almost makes you feel like you're smothering….and yet, it's hard to get rid of the "stuff." Having taken our household stuff level down to half or less, I gotta tell you – it feels GREAT! Barry and I have already said that the things we packed up might never come out again. If we're living fine without them now, do we really need them?
When cleaning out the cabinets I said "have I used this in the last year?" If not, then it went bye-bye. I purged our whole home (I hope you have more on this later) and I still have more to do! If I haven't used it in a whole year, is it REALLY that important? Now, things like keepsakes and photos stayed, but they went into storage, properly labeled, so that I could have them for later.
I hate to be wasteful, so instead of throwing a ton of things out, we sold a lot of things through local classifieds and Craigslist, and a lot more got donated to a local clothes closet (most of them take household items AND clothing). It will make you feel a LOT better about purging your home if you think about someone in need being able to make use of your things. Think "would someone else really enjoy this? Could someone be blessed by my items?" It makes them a lot easier to get rid of.
As far as things following you home – I know how that is! People know that I have a hard time throwing things away. I like to use things again before throwing them away….but if I start bring home other people's things, then my house could quickly be over-taken. Lately, I've been declining things that people try to give me. Do I want to store that? Will I use it immediately? If not, it doesn't come with me. If someone wants to give me something and I'm afraid I will offend them, I go ahead and take it. And when I get home, it goes immediately into my "Donate" box. Everyone should have a donate box at all times – when it gets full, make a trip to the local Goodwill or clothes closet.  Now, go forth and purge. You'll be amazed at how much peace you'll feel. Our value is not attached to "stuff."
I'm curious how you keep the budget in check and still purchase high quality food. This is one of my biggest obstacles in my real food journey. We just started our debt free journey and I just don't have a ton of money for the best foods.
            Joanie @ Simple Living Mama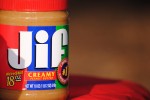 I won't lie……when we switched to this way of eating, I freaked out a little bit. I wasn't able to use coupons as often  so I thought my budget would go to pot. But guess what? It's stayed the same. I quickly found out that by buying scratch ingredients instead of buying pre-made processed foods, I was able to make the math work. Now, an important thing to note about my switch was that it was gradual. I didn't switch everything immediately. When I ran out of something, I replaced it with something "better." That was how we made the switch. Out of canola oil? I bought coconut oil. Done with Jif peanut butter? Buy peanuts to make peanut butter or buy natural. Don't go out today and try to buy everything "natural" or you'll end up in the poorhouse. You might find this article about how eat healthy on a budget to be helpful to you . And if you're looking to know exactly how much I pay for things, then check out my grocery price list.
Congratulations on your new debt free journey! You will get there! Please let me know how we can help you.
For all the posts in this series, see links below: