We're five days into it y'all! This is fun! I should do it more often. 🙂 For the other part in this series, see these links: Part One, Part Two, Part Three, and Part Four.
I too live in TN, & would like to know where you shop? With two teens and two toddlers, we go through lots of food! I don't have much time to spend on couponing, and live in a very rural area, 25 miles to a city with major grocery stores. Multiple trips per week aren't an option. And where do you buy butter? LOL Love your site. Heard you on Dave Ramsey's show, that's how I found your site. Gotta love DAVE!!!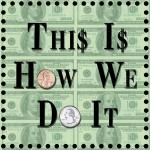 I love rural areas! 😀  I can't wait to move back to the "country." City life isn't for me. I don't do much shopping at conventional stores anymore. Locally, I use Ingles if I'm going to the grocery store – I like their selection of organic meats and their sales on organic items. I like to get my milk at Food City in Virginia because they carry Duchess Dairy products (local dairy). In Bristol, Virginia there is an Amish store where you can get bulk foods – it's off Exit 5 beside the Harley dealership and it's called D&D Country Store. I encourage you to ask around and see if there are any local Amish stores near you. I make a trip once a month or so to Wytheville, Virginia to King's Country Produce to stock up on bulk foods and local produce.
I don't buy organic butter…don't shoot me. I just wait for REAL butter to be on sale and then I stock up. I freeze it when I can find a good deal – and it works fabulously. You'll find me buying butter mostly at Walgreens (odd, I know) and Ingles. I usually wait for a $2-$2.50/lb sale and then stock up!
I do a LOT of shopping online through Amazon Subscribe and Save. Also, check out Organic Deals (http://www.organicdeals.com/) for online organic deals of all types. Ask your local homeschool group if there are any buying clubs or co-ops near you – you can save a LOT that way.
I'm glad you found me via the Dave debt free scream….that was a day we'll never forget.  😆
Ok, simple question, where do you start? My hubby and I have lost our home, he lost his job, we moved to a new state with a new job… but are trying all we can to get out of debt. Here's what we're doing so far:
             1. No TV / cable
            2. No home internet (phones do have internet)
           3. Read the Grocery Game and am trying to put that into practice again (grocery budget is already 100 for 2 weeks for a family of 5
          4. Homeschool, and make most of our curriculum.
          5. I tutor as much as possible to help. 
         What else are we not thinking of? We are barely keeping our head above water!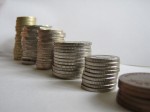 First, start with a budget. 😉  If you don't have one, make sure to sign up to get my emails so that you can have access to Barry's free eBook that will teach you how to set up a budget. After doing a budget, do you have enough to make it each month? If not, where are you tight? It sounds like you're doing great at being frugal making homemade things. I don't know much about the Grocery Game, but I am a HUGE fan of The Grocery Shrink method.
If you're needing extra money, put the word out. Tell people you're trying to get out of debt and that you are looking for extra ways to make money. You'd be surprised who will ask you to do things for them. Pray and ask God to provide some opportunities for you to make extra money. It sounds like you've cut your budget to the bare bones – so the only thing left to do is bring in more money. Do you make crafts? Here's a great article about making creative income. I hope that helps. And remember, you can always submit specific questions to Barry to get his help if you need it!
What is the envelope system?  I have been to Stacy's workshop and enjoyed it so much.  And I'm curious how you were able to pay off that much debt in such a short time.   Also do you take family vacations and if so how do you save for that?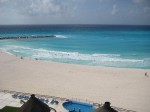 Simply put, the envelope system is the greatest thing since sliced bread. More specifically, the envelope system is using a cash system for your budget instead of using debit cards and checks. I'm giving away one this week, so make sure you enter at the bottom of this post. When you use cash, you use less. It's hard to part with a $50 and not so hard to swipe your card for $50. You'll be tighter with your money if you're using cash. It also keeps you from overspending. We use this system from Dave Ramsey.
See this post for how we paid off $20,000 in 8 months.
Yes, we do take vacations….sometimes. 😆  We don't take extravagant vacations at this point in our lives. We go camping every summer which is a minimal expense. If we know we have a trip coming up, a few months in advance, we start working that into our budget – setting back a set amount for a few months until we have the amount we think we need. Then we get that money out in CASH and use it on our trip, so that we're not tempted to overspend while we're away from home. The key is preparing for your trip in advance and working it into your budget so that it doesn't sneak up on you.  It's like Christmas – you know vacation season is coming.
My husband and I have nothing in savings and barely make it from paycheck to paycheck. We are working 2 jobs now. How do we turn our finances around and put money up? I don't know where to start. We want to pay bills off, but struggle to pay what we are supposed to each month. How do we do it and where do we start?? Please help us!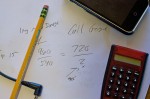 Barry's Answer –> The very first thing you must do is set up a budget!  If you're not already living on a specific, written budget that you set up before the month starts every month, you need to start that immediately.  It won't work at first and you'll make lots of mistakes, but it is amazing how much you'll see change very quickly.  Once you've gotten in the habit of doing a monthly budget, you'll never look back.  It is possible that the math of your situation really is that tight where you must work two jobs and still can't save.  If that's the case, you MUST change the math.  Since you're already working two jobs, that likely means you need to drastically cut expenses.  It is also very possible that you are "house poor" (your house payment is so big, you don't have much left over after paying it).  If that's the case, you may want to consider selling your home and finding a place that is more affordable.  You weren't put on the earth to work every day just to pay bills.  Set some good priorities and put them on paper – this is all a budget is.  Then go about making the math work by deciding what's important and carrying it out every day.  If you want a little extra help, sign up for my daily emails and you'll get a free copy of It's Not About Money, my eBook on how to set up a budget.
*This post is linked at Weekend Whatever on Your Thriving Family and at Finer Things Friday on Amy's Finer Things.
For all the posts in this series, see links below: