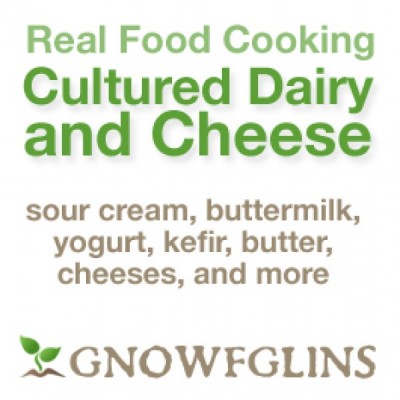 I am loving all these free informational webinars from GNOWFGLINS! Wardeh has another one coming up on Friday, September 9th at 4pm (eastern time). This time she'll be discussing cultured dairy – one of my favorite new topics. As you all know, I'm crazy about my kefir. Wardeh will discuss how easy it is to culture your own dairy products at home instead of buying them at the store. The more things I can make at home, the more excited I get! 🙂

It will cover:

-How to start

-How much money you can save

-Why you should bother making your own dairy products

All attendees will receive a FREE recipe booklet! I'm STOKED about that! 🙂 Then again, I'm easily amused.

Registration is on a first-come, first-served basis. That means, sign up today! If something happens and you're unable to attend, as long as you've registered, you'll receive a link where you can watch the webinar on your own time.

Sign up for the webinar TODAY and learn how you can culture your own diary at home. It ROCKS!