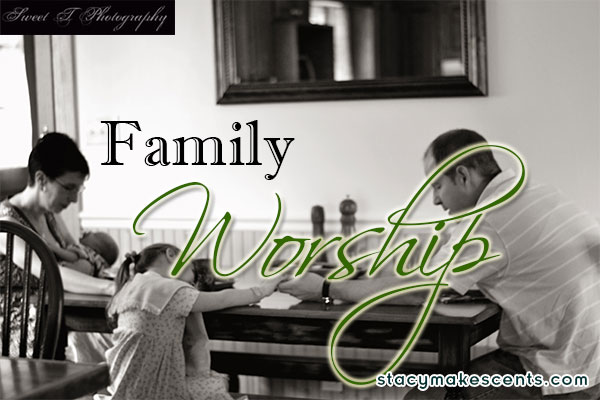 If you ask most people how the church is doing today, the answers aren't going to be so positive.  Generally speaking, churches are struggling to cope with the ultra-fast-paced modern society we live in.  Traditional values and beliefs are at odds with what has become the norm in our culture and many churches are even deciding they might as well embrace the trend instead of balk against it.  Here's the problem with that – many churches are following along with culture so closely that they're allowing the core message to change.  I've owned several Bibles in my lifetime and every one of them includes Hebrews 13:8, you know…the verse that says Jesus is the same yesterday, today and tomorrow.  And that may be the problem.
In our family, we work hard to present God as an integral part of our daily lives with our kids.  We teach that there is such a thing as sin, disobedience to God's law, and sin's only penalty is death.  We don't sugar coat the truth.  Sin = death.  However, we also teach there is a way that death doesn't have to be OUR penalty because Jesus died on the cross.  We teach our kids that we all should try to be more like Jesus every day because as God's son and perfect sacrifice, He is the only solution to our sin.  Our helper is the Holy Spirit, who Jesus left with us to give us the ability to resist temptation, encourage us and strengthen us.  In other words, we're teaching the gospel truth to our kids…and have been since Annie was very little.
Annie recently asked Stacy, "can I ask Jesus into my heart like you and Daddy?"  At four, she doesn't understand everything going on, but she's starting to understand the most important thing there is.
I am not a Bible scholar, but I don't have to be.  My kids WANT to learn, and I WANT to teach them.  More importantly, I believe the Bible is clear it is my duty to teach them.  Going all the way back to the book of Deuteronomy, we can read some pretty clear instructions:
"Love the Lord your God with all your heart and with all your soul and with all your strength. These commandments that I give you today are to be on your hearts. Impress them on your children. Talk about them when you sit at home and when you walk along the road, when you lie down and when you get up. Tie them as symbols on your hands and bind them on your foreheads. Write them on the doorframes of your houses and on your gates" (Deuteronomy 6:5-9)
I don't know that it gets much plainer than that.  Many people ask us how we make our family devotions or family worship time work.  I set up a couple of cameras and just recorded it so you could see for yourself.  As you'll see, we focus on four things:
Reading and discussing a passage from God's Word (sometimes we read straight from the Bible, sometimes a Bible story book)
Singing as a praise to God
Family prayer
Memorization of scripture or God's truths via the catechism (catechism is what we did in the video)
It is simple, brief (10 minutes) and it works.  I hope this will help you start a wonderful tradition in your family or encourage you if you aren't sure what to do.
Do you have family worship?  How does it look in your home?
This post is linked at Fellowship Friday at Christian Mommy Blogger.