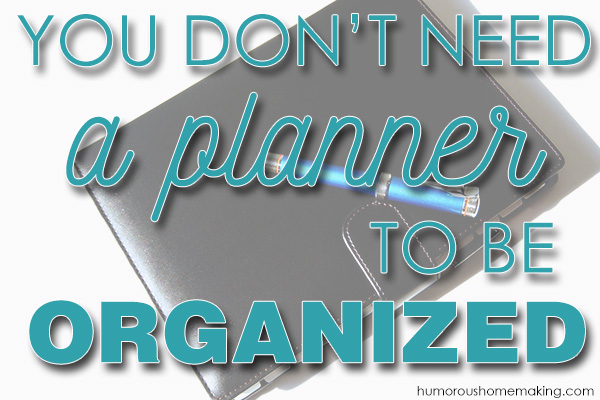 Daniel Decker said: If it's important, you'll find a way. If not, you'll find an excuse. 
It's really easy these days to find an excuse for anything that we should be doing. It's become far too common for us to just pass the buck instead of saying, "Yeah, it's totally my fault."
But really…is it a new thing? Kids know how to do it from birth. "I was being good! BUT SHE TOOK MY TOY!"
Adam even blamed God…THIS WOMAN YOU GAVE TO ME, SHE GAVE IT TO ME AND I ATE IT! (Bad plan, Adam. Bad plan.)
There are lots of things you can say for why you're not organized for your day:
It's just not my personality. I enjoy missing appointments and forgetting my Mother-in-Law's birthday. (Bad plan, dude. Bad plan.)
I don't have time for that. Buuuuuuuuuuuuuuuuuuut, I have time for Facebook. Ouch.
Well, I just don't have the budget or the time for one of those fancy planners with all the washi tape and coordinating stickers.
Well, guess what? You don't need a fancy planner to be organized for your day/week/year! 
You CAN learn to plan your days even if you like to fly by the seat of your pants…although I prefer skirts. The time it takes for you to organize your day is super short – you could even do it while you're eating breakfast.
So, boom – all of your  myths have officially been destroyed.
Confession: I have never used a planner-type of notebook.
I know it's all the craze right now, with about 50 gazillion different models and options. All sorts of coordinating tapes,  stickers, and markers. *Insert deer in headlights look here.*
Scrapbooking takes time – and really, that's what a lot of those planners are – a big fancy scrapbook of your week. If that's your thang, cool! Embrace it! Plan away in all your washitapeness! Solidarity.
But, maybe the idea of scrapbooking and tape makes you want to cry for your mommy and hide in the closet under your winter coats. Oh me! That's me! Pick me!
It's super easy to plan your weeks without something fancy. I've been doing it since college and here is my big ole wise advice (it's worth what you pay for)….
Just buy a calendar, man.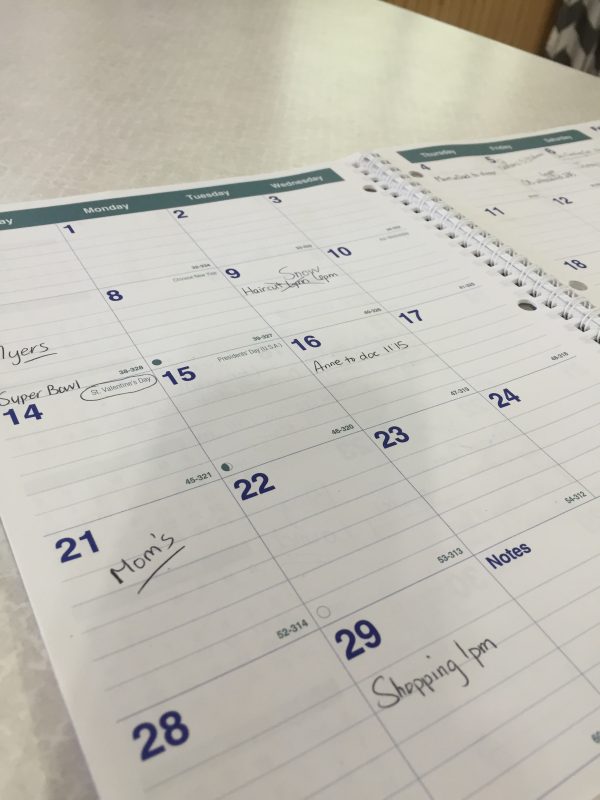 No, really. I've been using this type of Brownline Academic calendar for YEARS. It's big and lays flat because of the wire spine. The boxes for each day are large enough that I can write in them and see what I've written.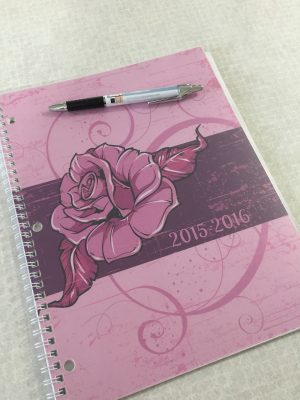 You can keep track of appointments and milestones in your calendar. I call mine my "Diary" because I write everything in it, and then I keep it in my memory box when the year is over. "Annie completes Tadpole swimming." "Ruth Ann rolls over." "Eli eats dirt…again." "Andy takes less than 30 minutes to eat dinner."
Just get a calendar and START USING IT! Keep it out where everyone can see it. Mine stays in the desk drawer or on the kitchen counter. It's easy to see at a glance what's coming up – and I can look at it when I'm planning meals so I know what to plan on days that we're going to be super busy.
Immediately write appointments in it. Immediately. That means, right now.
Really, it will change your life.
And as an added bonus, I also like this printable daily scheduler from The Art of Simple. It's just a daily docket where you can keep track of your day and things you need to get done. And it's FREE. I've been using it for a while and I  just loooooooooooooooooove it. I think you will too!
Stop excusing yourself and get it done. Everyone will thank you – including the dentist, your mother-in-law, and the library (for returning books on time).
Do you use a planner or a calendar? Or nothing?