Last week I posted my thoughts on how to go to college without debt, specifically addressing the major discussion points that came out of Stacy's post on what the Bible says about debt.  I promised this week I'd talk about whether or not you need a mortgage to buy a house, which was the other major point of contention based on the comments from her article.  So, do you NEED a mortgage to buy a house?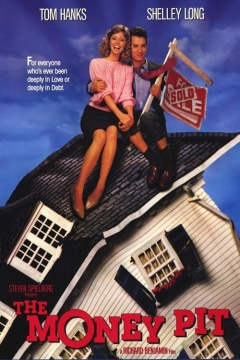 Five years ago this question would have never come up.  The housing market was on fire and it looked like nothing could go wrong.  Lenders were making profits, people were flipping houses (buying and reselling quickly at a profit) and life was good.  That was then.  Now, the world of home mortgages and home ownership is much different.  Secured loans (a loan backed by some sort of asset like home or car) are still much safer to most lenders than an unsecured loan (personal loan, credit card, etc.) and a home mortgage is one of the safest bets for a lender.  Why?  Because a home generally goes up in value rather than decreasing in value over time.  So even though your loan balance is decreasing as you make payments, your home's value is remaining stable or increasing.  But remember 2008?  The housing meltdown made a mess of what everybody thought about the mortgage market.  Things were way out of balance and now the housing market is saturated with homes worth less than the loan balance.  This scared banks (and everybody else).
Now the question is often asked of whether buying a home makes sense and if so, what about homeowner financing?  I strongly believe in home ownership.  I do not question the validity of renting in many situations (see my post about renting vs. buying), but I do believe owning your own home is a great investment.  Do you need a loan to do so?  Maybe.  Of course if you look at your bank account balance today and there is $0.32 to be found, chances are you couldn't buy a house with cash.  At the same time, I know it is NOT impossible to buy a home with cash, even if you don't make a huge salary.  Stacy and I are getting ready (at 30 and 31 years of age, respectively) to pay 100% cash for our next home.  So I suspect most of you reading this aren't in a financial position to go pay cash for a house right now, but I also suspect you'd like to know how to get there.  So let's discuss how you can eventually (if not now) buy a home without a mortgage.
First, you have to recognize it IS possible.  If you expect your first home to be your dream home, you need to adjust your thinking.  If you buy a house without debt, chances are you'll have to lower your standards a little at first, moving up gradually over the course of some years.  In other words, be willing to live within your means and let your friends look at you a little weird for a while.
Next, you have to commit to do it.  If you don't currently own a home, that means renting cheap, saving every penny you can for a while and eventually buying something cheaper than you would/could with a loan.  But no matter how small that house is, if you paid cash for it, it means no more rent payments.  That gives you greater ability to save for your next house.  Repeat that process a few times and you're eventually in a nice, paid-for house without debt.  If you already "own" a home (with a mortgage), that means scraping together every extra penny toward paying it off early, and then committing to live there a while and save toward the next one.
Last, never forget the math.  In this process, you will get discouraged.  Stacy and I are currently home shopping with a cash budget and it seems there are all these beautiful homes just above our budget.  When I see them, I have to remind myself that taking out a loan costs me money in interest and adds risk to our financial situation.  About the math – consider this.  If you take out a modest 15-year, $100,000 mortgage at an interest rate of 5%, you'll pay almost $5,000 in interest the first year you have that loan.  That's JUST interest, and yes, that means you'd have to pay over $400 per month in INTEREST!
So let me sum it up by saying this.  You CAN buy a home without debt.  Like buying a car or any other really big ticket item, chances are you can't do it the first time around unless you have help.  But I want to challenge you to really think about it and consider making the commitment to never have a mortgage after the one you have now (or will have with your first home purchase).  It may mean being a little weird to your friends and it may mean it takes you longer before you can say you live in the home you always wanted.  So what?
Since this is a pretty controversial subject, I'd love to hear your input.  You're welcome to agree, disagree, and add your thoughts in any way that's constructive.
SaveSave