Is it just me, or do the weeks pass awfully fast these days? Sheesh. I must be getting old. Anyways, see the other gift installments below. I hope they're giving you some good  ideas and helping you knock your Christmas gifts out fast!
Days 64-70
Days 85-91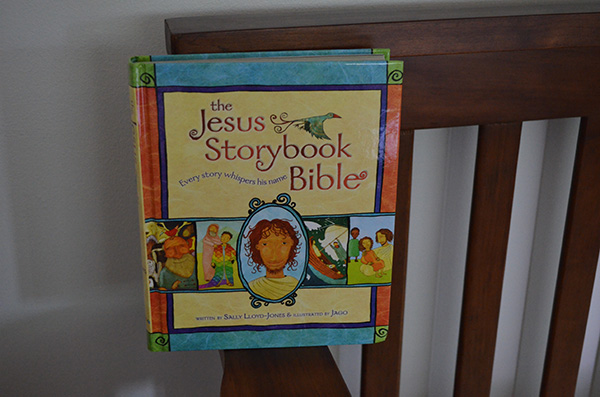 Day 50 – Jesus Storybook Bible ($10.50). This is a family favorite. We have used it a lot for family Bible time. I have also heard the same from bunches of my friends. I love the illustrations! It's just a fantastic book for kids.
Day 51 – Amber Teething Necklaces. Mine is from from Bouncy Baby Boutique ($16.99+). I have used this for Andy and plan to also use it for Eli. It seems to work well for us – and I know it works well for a few friends of mine too. It helps reduce teething pain in babies.
Day 52 – Dust Buster ($24.98). I love my little hand vac…and so do the kids. I'm able to clean up small messes quickly – and my kids love using it to help clean too. This is a fabulous gift for any woman…or any 2 year old, if yours is like my Andy. I actually got mine free with Coke points – our family saves Coke caps for us.
Day 53 – Monogrammed Cuff Links from Frederick Engraving on Etsy ($18ish). I got these for Barry and they are so nice. He wears them for special occasions. I love that they can be personalized. Good gift for any man on your list who has to dress up regularly.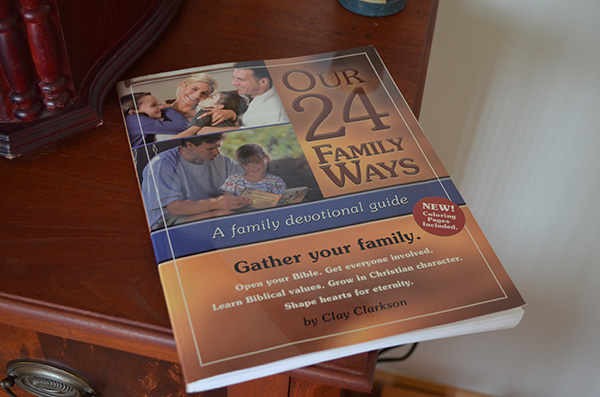 Day 54 – Our 24 Family Ways devotional ($14.84). This is the book that we're using right now for our daily family devotions. It's really fabulous. I love the Clarksons. It's a book that we're going to be able to use over and over.
Day 55 – Aprons (Flirty Aprons – price varies, but they run sales OFTEN). I love every single one of my aprons. And I don't think there is a thing as too many.I love wearing them – they keep me clean and make me feel pretty. The Flirty Apron that Barry bought me is one of my favorites.
Day 56 – Soap Nuts ($18.95, more or less). I love these, but you know that.I have several posts on the blog about it already. They are a great gift option for the "natural and frugal" person on your list. Or buy them for yourself – that's totally cool too.